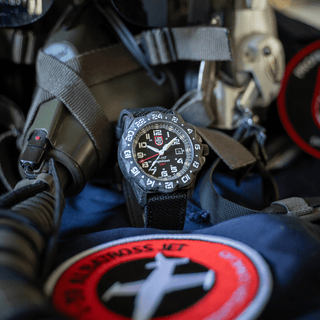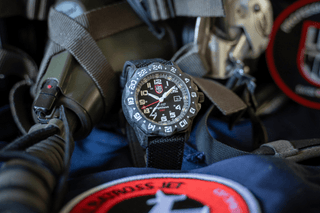 F-117 Nighthawk™ Series Created by Luminox
The design of the new Luminox F-117 Nighthawk™ collection is based on the most mysterious stealth jet ever created in the history of aviation and the first airplane in the world to be invisible to radar: The Lockheed Martin F-117 Nighthawk™.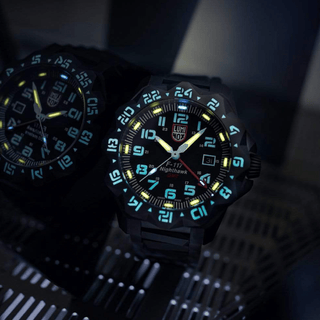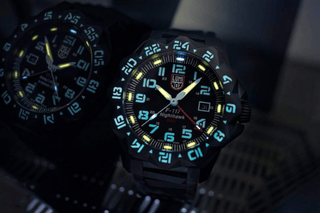 A Model for The U.S. Air Force
U.S. Navy SEALs are not the only military members who wear Luminox watches – the U.S. fighter pilots at the Edwards Air Force Base are also equipped with timepieces designed and created by this historical Swiss watch manufacturer. At first, the elite pilots wore the models specially made for the Navy SEALs and engraved with the word "Navy". These watches met all their requirements, but they really wanted to have a model made specifically for the U.S. Air Force. So, they contacted Luminox to ask them to develop such a model – equipped with all the typical features of the proven iconic design and the self-powered illumination system Luminox Light Technology (LLT), which is standard in all Luminox series timepieces.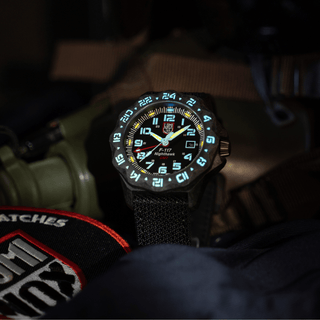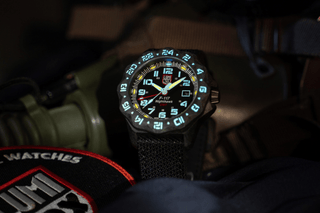 Cooperation Between Luminox and Lockheed Martin®
Luminox contacted the renowned fighter jet manufacturer Lockheed Martin® to ask if they would like to join forces. This led to a partnership, one that continues to this day, for developing a watch series specifically for pilots – using the iconic Lockheed Martin® jets as the design templates.

The first watch in this collection was part of the USAF Stealth series, made of black PVD-plated steel reminiscent of the F-117 Nighthawk™ design, which was followed by further models inspired by the unique, innovative jets made by the world's largest defense and technology group for aviation and aerospace.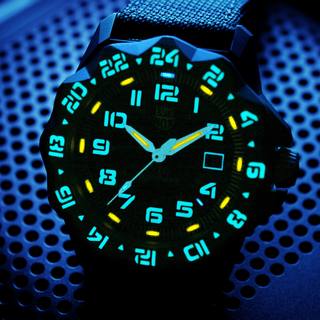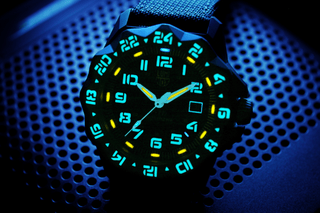 The F-117 Series – Stylish and Functional
The Luminox F-117 series is characterised by a sandblasted case, a diamond-shaped, faceted crown and Arabic lettering using the same font as that found in the F-117 cockpit. The entire design of this watch, from the angled links of the watch strap to the angular case shape and right up to the lettering design, is fully reminiscent of the elegant, futuristic look of the Lockheed Martin® F-117 Nighthawk™, whose triangular, reflective panels render it invisible to the radar of other jets.

The pilot watch also provides two time zone displays, a bidirectional rotating bezel and excellent legibility, even in the dark, thanks to the special "glow in the dark" effects produced by Super-LumiNova.

This timepiece is not just an indispensable companion for Air Force pilots, it also renders impeccable service during everyday adventures.