Add a second strap
With our interchangeable watch straps, you can effortlessly transition from the office to your next exciting adventure!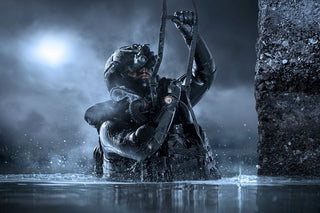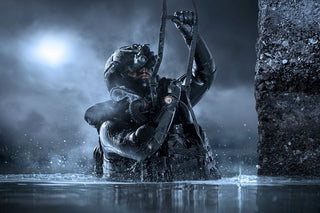 About Commando Frogman
The Commando Frogman was developed in collaboration with military and law enforcement expert Andrea Micheli, who helped create the tactical Luminox Recon Line. The Frogman is the nickname for combat divers, which comes from their frog kick swim style. The most versatile divers in the military, they carry out a variety of missions, like waterborne recognitions, sabotage of targets on or under the water, as well as amphibious combat assault. Named after these skilled and fearless divers, the Commando Frogman is designed to mimic their extreme versatility to be a trusted companion to anyone looking for a watch that can do it all.